How to Draw a Volleyball?

3

min read
Introduction
Originally, the game of volleyball was known as "Mintonette" It was invented by Sir William G. Morgan in 1895.
Morgan was referred to as a graduate of the Springfield College of the YMCA. He initially designed the game to be a combination of basketball, baseball, tennis, and handball.
Nevertheless, he decided to go a long way to reach his game's way as it is now. You might be surprised to know that volleyball is considered to be one of the big five international sports with its 220 affiliated national federations. And also it is the largest international sporting federation in the world.
Physical appearance of the Volleyball
Talking about its appearance, the volleyball itself is quite simple to draw as it is all white and has a unique identity of having a pattern of curved bands wrapped around it.
With the help of this tutorial, your little ones will learn an easy way to draw a fantastic volleyball outlook as well as a three-dimensional look.
If you observe a slight shadow around those lines, all that you need to do is just trace the marker line with a light gray crayon.
Materials required
Pencil
Drawing paper
Black marker
Crayons
How to draw a Volleyball?
Drawing a volleyball is super easy and you don't need any additional skills or an X-factor to draw your ball. All that you need is a bit of practice and the required material. Once you have these things, you'll be good to go!
Step 1. Draw a circle. Try to make that circle as round as you can. For further assistance, you may take the help of a compass. Make sure to learn how to hold that compass under your parent's supervision only.
Once you are done with drawing your circle, join a slightly curved line joining the center of the circle to the perimeter line as shown in the picture.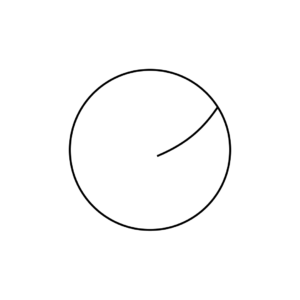 Step 2.
Similarly, draw another curved line, like the one you made in the previous step.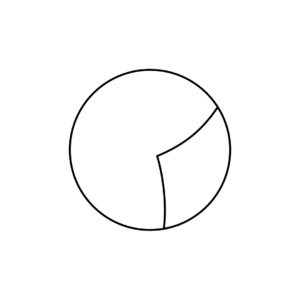 Step 3. You just need to repeat the previous step once again and then continue!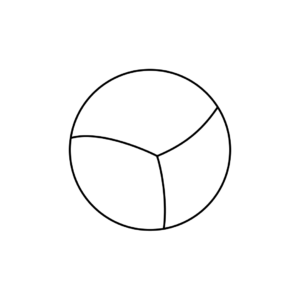 Step 4. Draw various lines over the third line. For having a standard idea, you may draw two lines above the original line that you drew in the previous step.
Step 5. Just fill the space by drawing excessive lines, one on top of the other.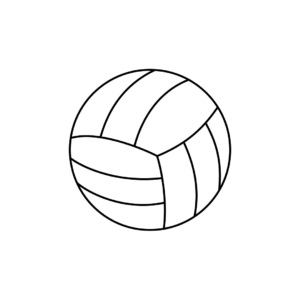 Step 6. Complete your volleyball by drawing more and more lines. Just remember to mark equal number of lines in all the portions.

Step 7. We are almost done with the drawing part! Now, all that you need to do is add colors to your fabulous volleyball.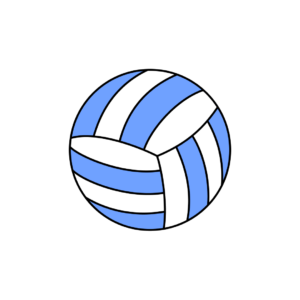 Time needed
According to our estimations, you may require approximately 25 to 40 minutes in order to draw a volleyball. But with regular practice and sessions, your timespan will gradually decrease.
Conclusion
If you wonder what the most difficult moment in the process of drawing a volleyball will be, then the answer to your questions will be the process of creating a circle!
But on the other hand, if you practice drawing a circle repeatedly or tend to use a compass, then your young artists will get trained to create amazing circles on their own!
Let me remind you that you can always check the correctness and proportionality of your drawing of a volleyball by looking at it through a mirror, or moving away from it at some distance.
Once you practice, you can create custom keychains shaped like volleyballs.